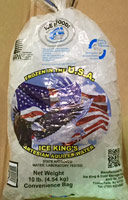 10lb Bag
This ice bag is ideal for the convenient store or packaged liquor store for re-sale. Most convenient stores sell this size bag of ice.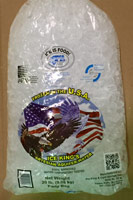 20lb Bag
This bag of ice is ideal for those that need a little bit more ice than the 10lb bag would supply. Convenient stores and retailers alike use this product for resale.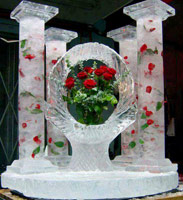 Ice Sculptures
Click here to see more beautiful sculptures by Kevin O'Malley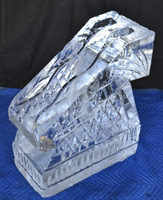 Ice Luges
We have pre-drilled ice luges available for your next party or event.